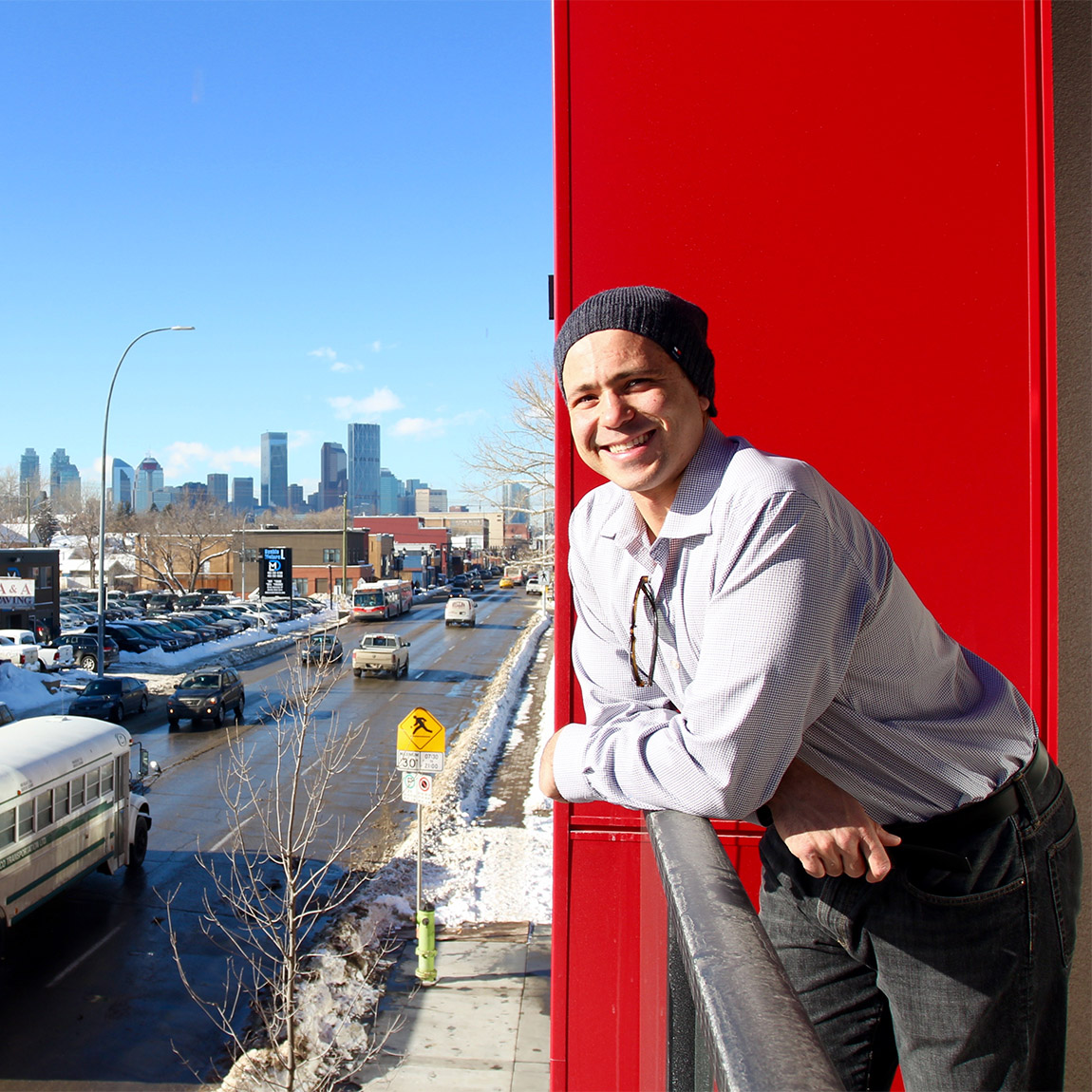 Tyrell's Story: Finding His Inglewood Home
Tyrell does it all: he is a 30-year-old local entrepreneur who is the owner of Sonata Design, an interior design and window covering studio. He also has a background in real estate; in fact, he's a licensed realtor. And now, he's a new homeowner!
Recently, Tyrell purchased an Inglewood home for sale from i.D. Inglewood: a beautiful 1 bed, 1 bath with all the features you could ask for. We sat down with Tyrell to get a sense of the how he eventually found his dream home in Inglewood.
Sarina Homes: Tyrell, talk us through your home search.
Tyrell: Before, a friend and I shared a home together and he decided to get a bit more serious with his girlfriend, so I made the decision to look for my own place to buy. Because I have my real estate license, I see a lot of property and I just knew there were only two communities I wanted to live in: Bridgeland or Inglewood. Coincidentally, I was working on a project with the Sarina interior design team and that's how I learnt about i.D. Inglewood.
Sarina Homes: What attracted you to Inglewood?
Tyrell: I really like live music. I'm at the Ironwood Stage or the Blues Can at least one night every weekend. And I love that Inglewood still has an old-school, hipster feel, mixed with all your modern amenities like Starbucks, Jugo Juice, and CIBC. The range of independent shops are awesome too; there's actually only one of them in the entire city or possibly even the world! I feel like not many neighbourhoods offer that experience. It's just a great mix.
Sarina Homes: What made i.D. Inglewood standout?
Tyrell: It was definitely the finishings and the location for the price point. Large windows, city views, soft close cabinets, LED, appliance package…just everything. And then there was the really smart layout too. My home is 670 square feet and it feels bigger. Plus, the balcony size—when you compare it to other homes close by at a similar price, you're not going to get a 300-square feet outdoor space. Also, being next door to the park; I can kick a soccer ball around.
Sarina Homes: Any other highlights?
Tyrell: The exterior architecture for sure. During the day, you don't fully appreciate it. The red, brick and metal looks cool and modern, but at night the architecture and lighting really stands out. When I'm driving down 9 Ave SE, I'm always like, "Wow!"
Sarina Homes: If you had to pick your favourite i.D. Inglewood home feature, what would it be?
Tyrell: That's easy; it's definitely the layout…the large windows and the smart use of space.
Like Tyrell, you can find your perfect home with Sarina! To explore our latest collection of home, click here.