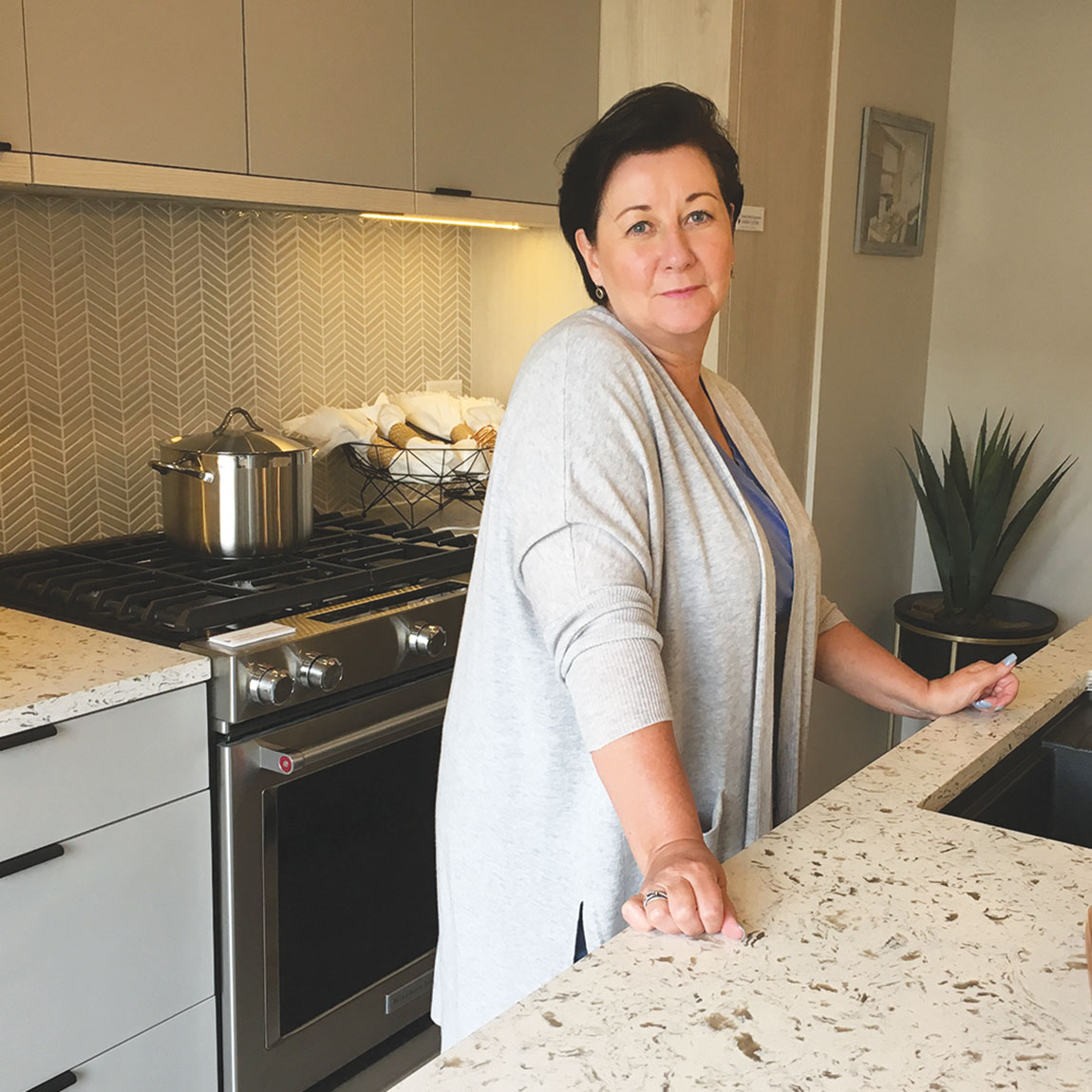 Sandra's Story: Saying Yes to a Maintenance Free Home
Sandra's busy executive role with a leading cosmetics retailer means travel is a weekly occurrence. Frustrated with returning home to an endless list of chores, Sandra shares her decision to downsize to a new cityhome at COCO by Sarina.
Sarina Homes: Sandra, could you share what triggered your home search?
Sandra:  I currently live in a single family home in Country Hills, which is great for my regular commute to the airport. But, I really don't enjoy the maintenance – there is ALWAYS something that needs to be fixed and I'm not the outdoorsy type. So, I decided it was time to search for a new home.
SH: Describe your home search
S: Buying new made sense given that maintenance free was key.  And, when I saw the images of COCO I was attracted to the aesthetics, as well as the size – it's not a tower!
SH: What attracted you to Marda Loop?
S: Moving to a trendier location was equally important as a maintenance free home. Marda Loop offers great access to the airport, as well as a great selection of restaurants and stores. Plus, just walking around the neighbourhood you see it is evolving – I think the area is a great investment too.
SH: Why did you choose a cityhome at COCO?
S:  The rooftop patio really appealed to me! It gives me a private outdoor space that requires no maintenance! The overall layout is great too – I get my own attached garage which will enable me to add some additional storage. Plus, the three bedrooms means I can have a home office as well as a guest room.  Then there's the air-conditioning and the gas stove that is included … I think the whole package is great value.
Call 403-613-1056 to book your private appointment at COCO today!