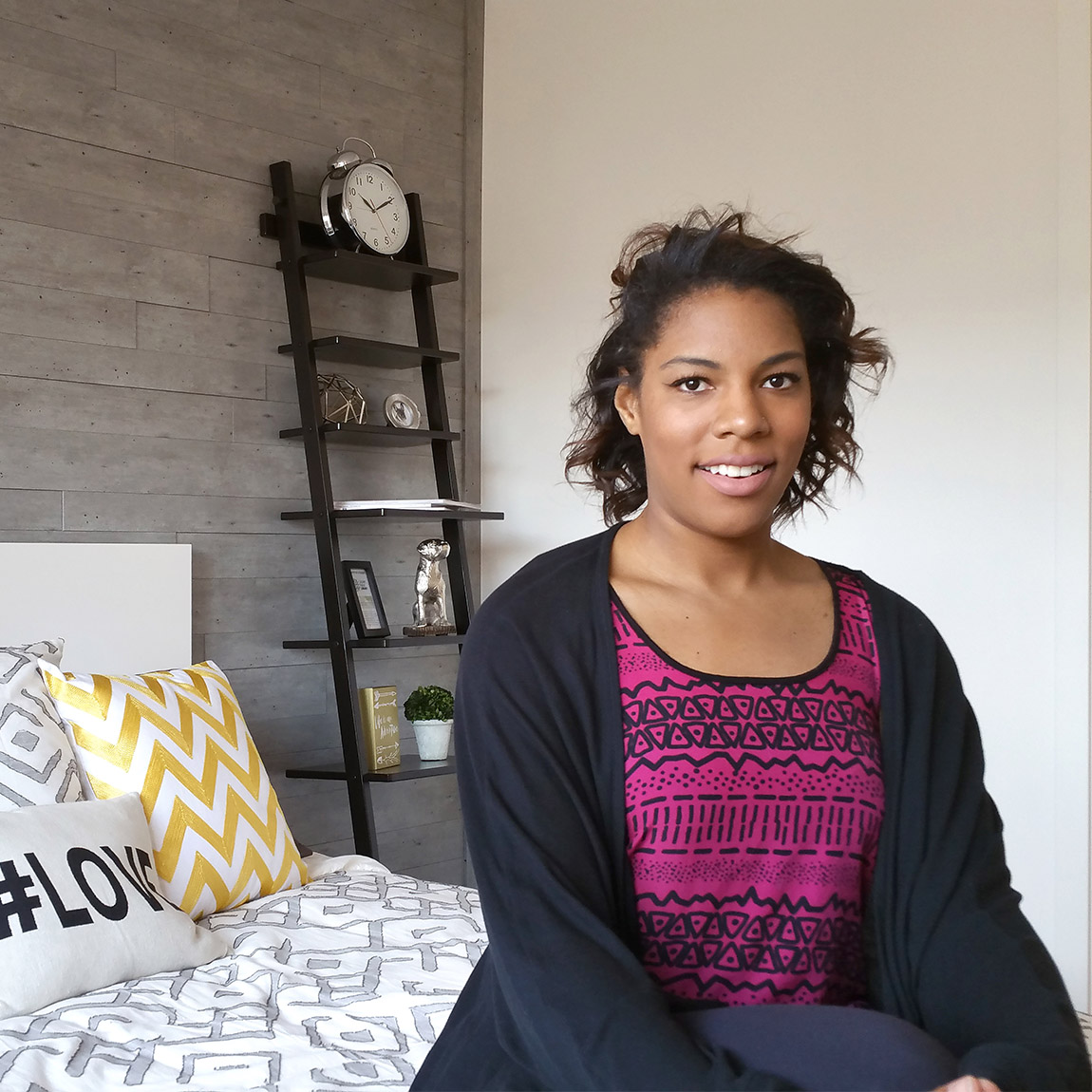 Hannah's Story: Becoming a First-Time Home Buyer
Hannah is a 29-year-old first-time home buyer who teaches for a living. She recently purchased her new Marda Loop 1 bed + den condo at Avenue33 by Sarina Homes. We sat down with her for coffee to talk about her experience searching for a home, and how she eventually found her dream condo with us!
Sarina Homes: Hannah, could you tell us what triggered your home search?
Hannah: To be honest it was the low-interest rates that prompted my search. I was considering working overseas and then I saw the opportunity to buy my first home, so I really focused on it. Also, my dad's friend is a mortgage broker and he did a quick pre-approval which helped me understand the budget available to me.
Sarina Homes: Describe your home search.
Hannah: Initially I started looking at resale because that's what I thought my budget fitted. But, then I started to research new homes and realized they were totally within my budget. Plus, there are so many advantages to buying new; new home warranty, lower condo fees, no renovations!
Sarina Homes: What drew you to Marda Loop?
Hannah: At first I thought I wanted to live in Mission as that was where I previously rented, but after spending more time in Marda Loop it feels a little more grown-up, and I can see myself being happy here for a long time. And, there are so many benefits to the community – the location has great access to the rest of the city, and alot of great coffee shops, dining options and stores so close by.
Sarina Homes: Why did you choose to call Avenue 33 home?
Hannah: There were so many reasons! Definitely the value of all the home features included such as the hood fan, air conditioning, 9ft ceilings and the large den – it's so big I can use it as a second living space. What really sealed the deal for me was the kitchen. I love cooking so the full-size appliances, and the large island are a plus; these were something that a lot of other communities didn't offer. Also, I just love the classic look of the building, it's timeless.
If you're a first-time buyer learn how your can become a homeowner by exploring our more about Avenue33 homes.