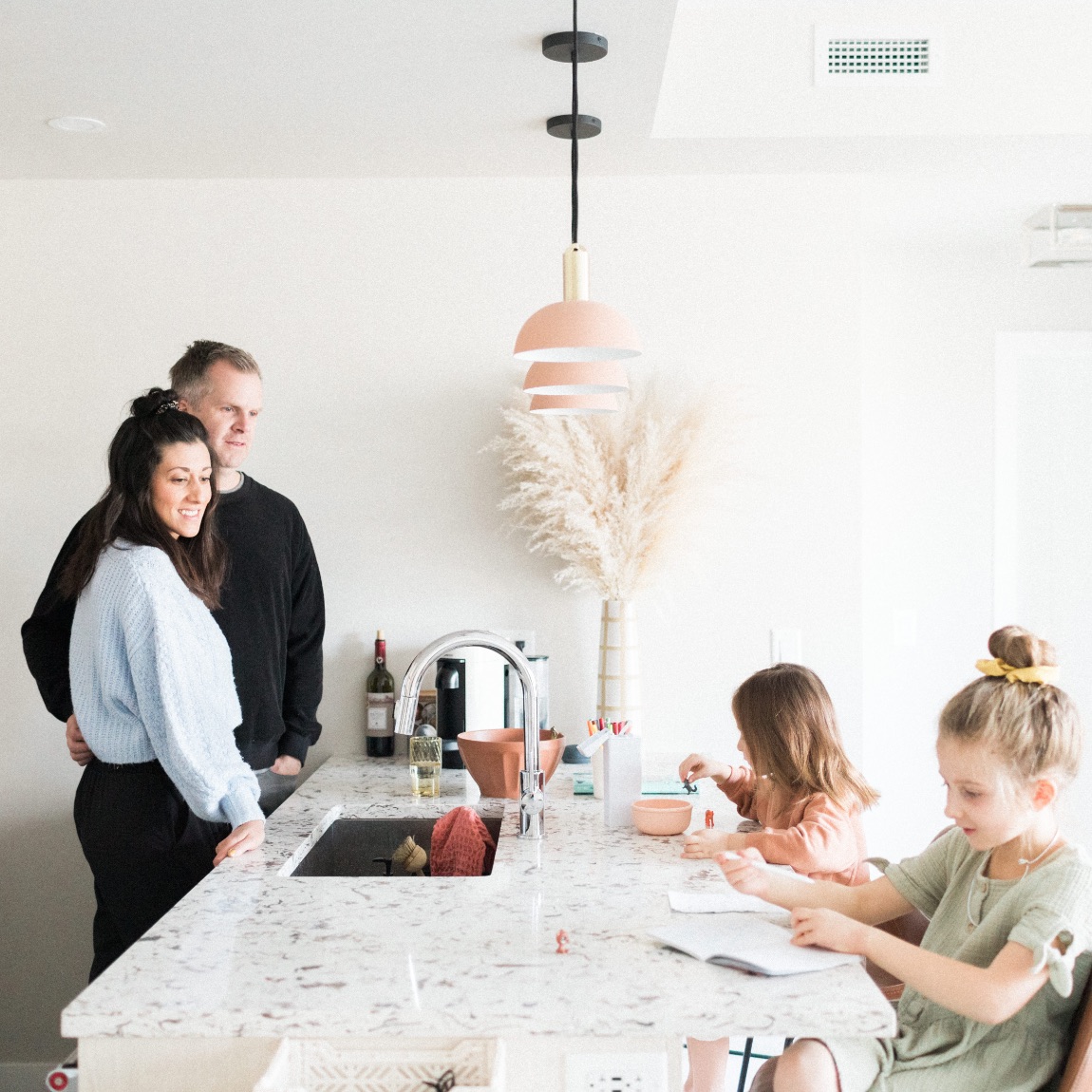 AJ AND CHRIS: FAMILY, CONDO LIVING & A FUTURE INVESTMENT PROPERTY
AJ and Chris decided that condo living with their two girls would allow them to simplify their life over the next few years and look forward to keeping their condo at COCO as an investment property. We're excited to share their story! 
Sarina Homes: Could you tell us what triggered your home search? 
AJ: We previously lived in a house in Inglewood, but knew it wasn't our forever home. Since we weren't quite yet sure what that "forever" house would look like, we decided to take some time to simplify our living and invest in a condo that we'd live in for a few years and then keep as an investment property. 
SH: What drew you to Marda Loop? 
AJ: We love inner city living! We'd previously lived in Marda Loop prior to moving to Inglewood, and we are so excited to be back! So much has developed in the area over the last few years and continues to do so. We knew that in purchasing an investment property, the area would be key. The Marda Loop community was a huge draw for us and we know will be for a future renter. 
Having two young girls, we also felt like Marda Loop was a great inner-city community for raising children. There's lots of young families in the neighborhood and so much for the girls (parks, swimming pool, library, etc.), as well as amenities that appeal to us. 
SH: Could you tell us about your favorite local shops in the Marda Loop community? 
AJ: We love living a short walk from Our Daily Brett- it's our favorite stop for coffee, brunch, and to grab the best gifts for our foodie friends. We also like picking up specialty groceries at Blush Lane, wine at Highlander Wine & Spirits, and can never resist a stop at Hoopla Donuts. 
SH: What are some benefits your family is finding living in a condo building rather than a detached house? 
AJ: Condo living is really working for us! It has simplified our life in some really great ways. For starters, cleaning and maintenance is easy. The location is also wonderful. We love being able to walk across the street to picnic in the park or grab a book from the library or around the corner for coffee. We've also enjoyed getting to know our neighbors in the building and feel such a sense of community because of the smaller size of the building. Smaller space living has also taught us a lot about the amount of space you don't need to make a house a home. We've loved making the space our own as we settle in and make memories together.